A region with historic links to the textile industry, the Thann valley benefited from the dynamism of the Mulhouse industrial revolution in the 18th century. At the heart of this industrial region lies Wesserling, a municipality that housed the Manufacture d'Impression Textile printing works, founded in 1762, before becoming the Manufacture Royale in 1783. At that time, Wesserling was the largest indiennes (printed cotton fabrics) production factory in France. 
The site continued to expand after its acquisition in 1802 by the Gros, Davilliers, Roman, et Cie company, which established the first spinning and mechanical weaving workshops in Alsace. In 1860, the Manufacture employed nearly 5,500 workers on site and in their homes, producing 4,600,000 metres of printed fabrics and 600,000 metres of white fabrics for home textiles. The Gros and Roman families and their descendants ran the Manufacture for 130 years.
In 1933, the Boussac group took up the reins. At its peak in the 1960s, it was producing up to 24,000,000 metres of printed fabrics per year there.
The site has since been transformed into a historical monument – the Parc de Wesserling, which you can learn more about via this link: www.parc-wesserling.fr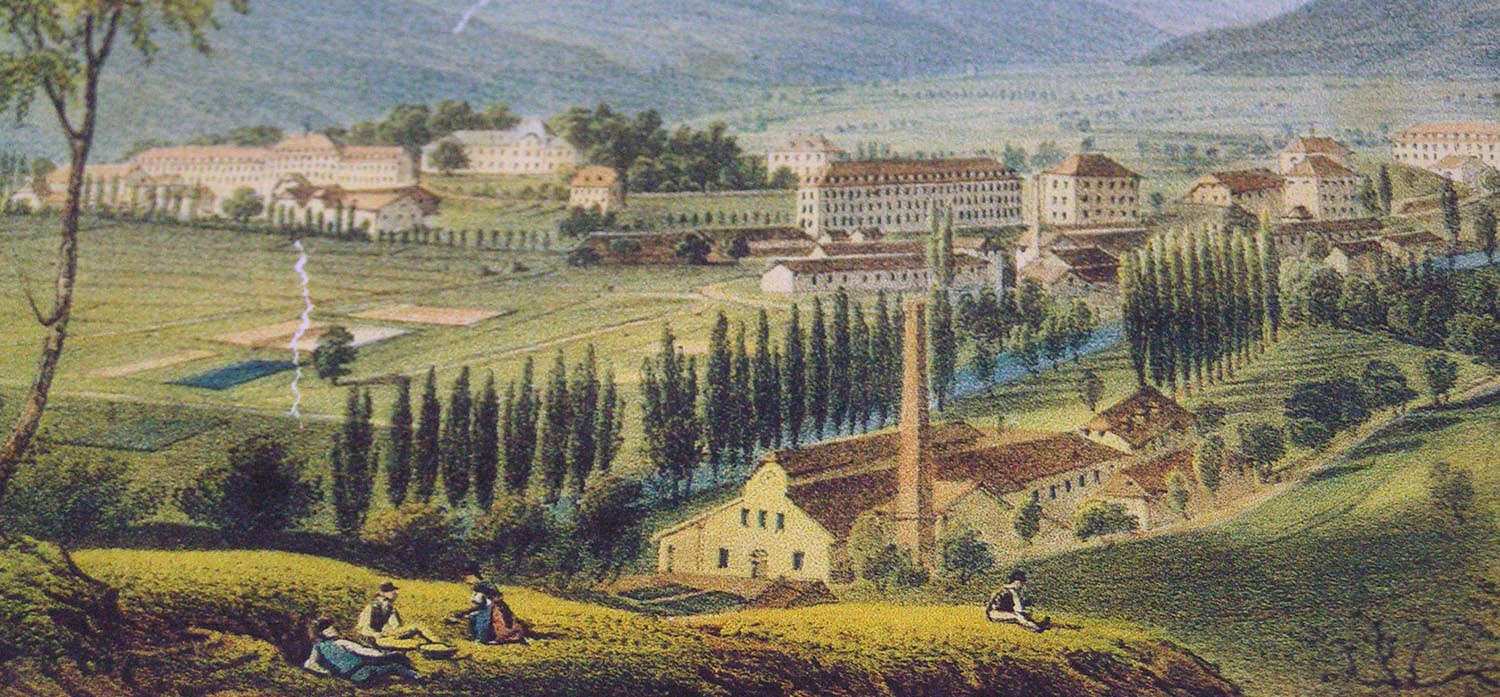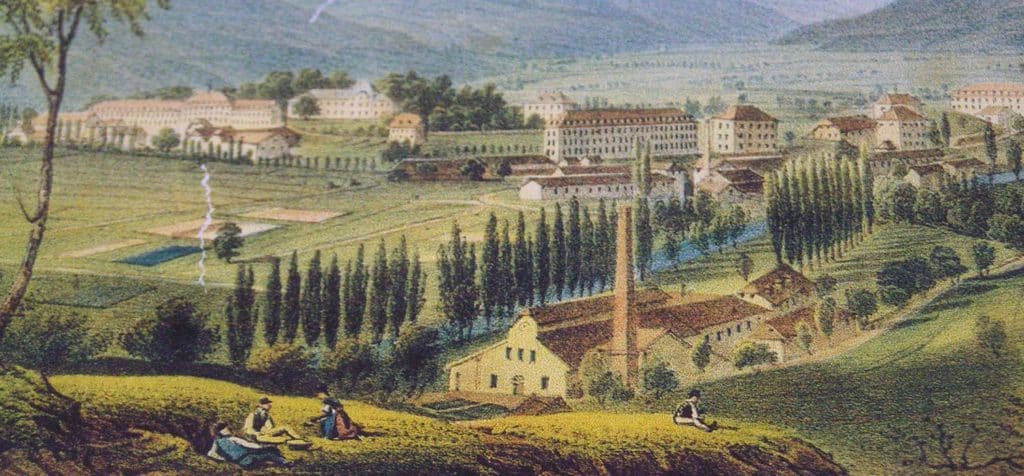 Thann Textiles
YESTERDAY, TODAY AND TOMORROW
In 1986, Jean Lermigeaux, former Industrial General Manager of the Boussac Group, founded Thann Textiles with his son Christophe on the same grounds as the former Manufacture. Its original business focused on a single product: curtain linings.
Since then, the company has continuously expanded to offer a wide range of upholstery and technical fabrics for the decoration, home textiles, office and events sectors.
Thann Textiles is a family endeavour that is still led today by Christophe Lermigeaux with the goal of preserving its origins, expertise, and the passion for the craft passed down by his father. The aim is to continue contributing to the preservation of textile know-how in the Grand Est region and to carry on the traditions of the Wesserling site while at the same time taking the new challenges of this industry into account.